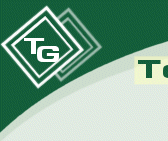 Contact Info
If you have any questions regarding the Tom Green property or the TG Home Owner's Association, please use the e-mail address or phone number provided below.
Alliance Association Management
115 Wild Basin, Suite 308
Austin, Texas 78746
Phone: (512) 328-6100
Fax: (512) 328-6178
EMail: info@tomgreencondos.org
Please note, our management company does not have any information concerning available units for sale or rent beyond what is listed on our "For Sale/Rent" page. You must contact the owners directly from the posted listings.